Spécialisation Improving Leadership & Governance in Nonprofit Organizations
Effective Leadership and Governance for Nonprofits. Develop leadership to help nonprofit organizations improve their governance effectiveness
À propos de cette Spécialisation
Identify and analyze leadership and governance issues, create practical ways to improve board performance and work with boards to implement these improvements. This Specialization consists of three courses plus a Capstone Project: (1) Course 1 topics: The unique nature of the nonprofit sector in society; leadership in nonprofit organizations and the governance process. (2) Course 2 topics: The roles and responsibilities of nonprofit organization boards of directors and the challenges in carrying them out effectively. (3) Course 3 topics: The critical factors that impact the ability of the board to govern and how to intentionally change them into positive influences. The Capstone Project: How to help real boards overcome inertia and resistance to change and improve their governance effectiveness in an applied service learning experience. To learn more about the series of courses, please watch the Welcome Video.
Créé par :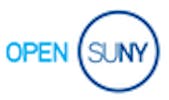 4 courses
Suivez l'ordre suggéré ou choisissez le vôtre.
Projets
Conçu pour vous aider à vous exercer et à appliquer les compétences que vous avez acquises.
Certificats
Mettez en évidence vos nouvelles compétences sur votre CV ou sur LinkedIn.
Beginner Specialization.

No prior experience required.
Créateurs
Prof. Vic Murray, PhD

Adjunct Professor

Prof. Yvonne D. Harrison, PhD

Associate Professor and Director