Spécialisation Investment Management
Make Smart Investment Decisions in a Global World. Learn how a wealth-generating investment portfolio functions in practice.
À propos de cette Spécialisation
In this Specialization, you will understand how investment strategies are designed to reach financial goals in a global context. You will learn the theory that underlies strong investment decisions, as well as practical, real-world skills that you can apply when discussing investment proposals with your advisor, managing your personal assets or your client's investment portfolio. You will start by developing a global understanding of financial markets and what impacts rational and irrational behaviors have in finance at the micro and macro levels. You will then learn how to adequately build and manage a portfolio with a long-term view while gaining an appreciation for novel research advances in finance and related areas as well as future trends that are shaping the investment management industry. In the final Capstone Project, you will create a sensible 5-year investment plan that accounts for an investor's goals and constraints in a dynamic economic landscape. Key speakers from UBS, our corporate partner, will contribute to this specialization by providing you with practical insights they have gathered through years of experience working for the world's largest wealth manager.
Créé par :

Partenaires du secteur :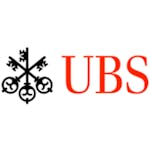 5 courses
Suivez l'ordre suggéré ou choisissez le vôtre.
Projets
Conçu pour vous aider à vous exercer et à appliquer les compétences que vous avez acquises.
Certificats
Mettez en évidence vos nouvelles compétences sur votre CV ou sur LinkedIn.
Beginner Specialization.

No prior experience required.
Créateurs
University of Geneva- Michel Girardin

Lecturer in Macro-Finance - Project Leader for the "Investment Management" specialization

University of Geneva- Rajna Gibson Brandon

SFI Senior Chaired Professor of Finance and Managing Director of the GFRI

University of Geneva- Olivier Scaillet

SFI Senior Chaired Professor of Finance and Vice-dean (research) at GSEM

University of Geneva- Ines Chaieb

SFI Associate Professor of Finance

University of Geneva- Philip Valta

SFI Assistant Professor of Finance

University of Geneva- Martin Hoesli

Professor of Real estate investments

University of Geneva- Jonas Demaurex

Teaching Assistant

University of Geneva- Tony Berrada

SFI Associate Professor of Finance

University of Geneva- Kerstin Preuschoff

Associate Professor of Neurofinance and Neuroeconomics

University of Geneva- Philipp Krueger

SFI Assistant Professor of Finance

Chris Wright

UBS Guest Lecturer, Cross-Asset Strategist

Simon Smiles

UBS Guest Lecturer, Chief Investment Officer UHNW

Dirk Effenberger

UBS Guest Lecturer, Head CIO Cross-Regional Investment Office

Brian Nick

UBS Guest Lecturer, Strategist

Themis Themistocleous

UBS Guest Lecturer, Head European Investment Office

Thomas Wacker

UBS Guest Lecturer, Head CIO Credit

Mark Haefele

UBS Guest Lecturer, Global Chief Investment Officer

Mike Ryan

UBS Guest Lecturer, Chief Investment Strategist