Spécialisation Geographic Information Systems (GIS)
Map Your World With GIS. Explore the tools, concepts, and terminology of spatial analysis and modeling
À propos de cette Spécialisation
Knowledge of Geographic Information Systems (GIS) is an increasingly sought after skill in industries from agriculture to public health. This Specialization, offered in partnership with ArcGIS developer Esri, will teach the skills you need to successfully use GIS software in a professional setting. You will learn how to analyze your spatial data, use cartography techniques to communicate your results in maps, and collaborate with peers in GIS and GIS-dependent fields. In the final Capstone Project, you will create a professional-quality GIS portfolio piece using a combination of data identification and collection, analytical map development, and spatial analysis techniques.
Créé par :

Partenaires du secteur :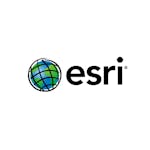 5 courses
Suivez l'ordre suggéré ou choisissez le vôtre.
Projets
Conçu pour vous aider à vous exercer et à appliquer les compétences que vous avez acquises.
Certificats
Mettez en évidence vos nouvelles compétences sur votre CV ou sur LinkedIn.
Beginner Specialization.

No prior experience required.
Créateurs
Nick Santos

Geospatial Applications Researcher