Spécialisation Genomic Data Science
Become a next generation sequencing data scientist. Master the tools and techniques at the forefront of the sequencing data revolution.
À propos de cette Spécialisation
This specialization covers the concepts and tools to understand, analyze, and interpret data from next generation sequencing experiments. It teaches the most common tools used in genomic data science including how to use the command line, Python, R, Bioconductor, and Galaxy. The sequence is a stand alone introduction to genomic data science or a perfect compliment to a primary degree or postdoc in biology, molecular biology, or genetics. To audit Genomic Data Science courses for free, visit https://www.coursera.org/jhu, click the course, click Enroll, and select Audit.
Créé par :

Partenaires du secteur :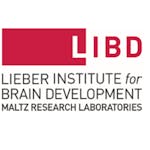 8 courses
Suivez l'ordre suggéré ou choisissez le vôtre.
Projets
Conçu pour vous aider à vous exercer et à appliquer les compétences que vous avez acquises.
Certificats
Mettez en évidence vos nouvelles compétences sur votre CV ou sur LinkedIn.
Intermediate Specialization.

Some related experience required.
Créateurs
Mihaela Pertea, PhD

Assistant Professor

Steven Salzberg, PhD

Professor

Kasper Daniel Hansen, PhD

Assistant Professor, Biostatistics and Genetic Medicine

Jacob Pritt

James Taylor, PhD

Associate Professor of Biology and Computer Science

Liliana Florea, PhD

Assistant Professor

Jeff Leek, PhD

Associate Professor, Biostatistics

Ben Langmead, PhD

Assistant Professor