Spécialisation Data Visualization with Tableau
Visualize Business Data with Tableau. Create powerful business intelligence reports
À propos de cette Spécialisation
In 2020 the world will generate 50 times the amount of data as in 2011. And 75 times the number of information sources (IDC, 2011). Being able to use this data provides huge opportunities and to turn these opportunities into reality, people need to use data to solve problems. This Specialization, in collaboration with Tableau, is intended for newcomers to data visualization with no prior experience using Tableau. We leverage Tableau's library of resources to demonstrate best practices for data visualization and data storytelling. You will view examples from real world business cases and journalistic examples from leading media companies. By the end of this specialization, you will be able to generate powerful reports and dashboards that will help people make decisions and take action based on their business data. You will use Tableau to create high-impact visualizations of common data analyses to help you see and understand your data. You will apply predicative analytics to improve business decision making. The Specialization culminates in a Capstone Project in which you will use sample data to create visualizations, dashboards, and data models to prepare a presentation to the executive leadership of a fictional company.
Créé par :

Partenaires du secteur :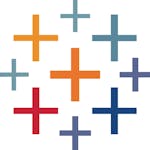 5 courses
Suivez l'ordre suggéré ou choisissez le vôtre.
Projets
Conçu pour vous aider à vous exercer et à appliquer les compétences que vous avez acquises.
Certificats
Mettez en évidence vos nouvelles compétences sur votre CV ou sur LinkedIn.
Beginner Specialization.

No prior experience required.
Créateurs
Govind Acharya

Principal Analyst

Hunter Whitney

Sr. Consultant, Author, Instructor

Suk S. Brar, M.B.A.

Lead Business Consultant