Sales Development Representative Salesforce Certificat Professionnel
Unlock your potential in tech sales. Build job-ready skills for an in-demand career as an entry-level Sales Development Representative (SDR). No degree or prior experience required.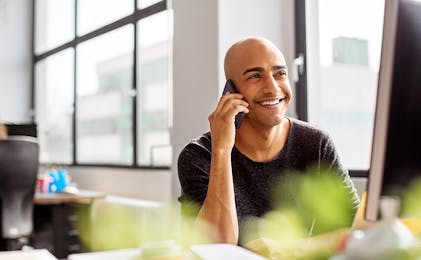 285 évaluations
22,924 étudiants déjà inscrits
6 mois
Moins de 5 heures d'étude par semaine
Niveau débutant
Aucune connaissance prérequise.
Totalement à votre rythme
Apprenez à votre propre rythme
Développez des compétences professionnelles en apprenant auprès des meilleurs
Démarrez dans le domaine convoité de la vente de technologies grâce à un Certificat Professionnel de Salesforce. Apprenez les principes fondamentaux du processus commercial, à obtenir un esprit axé sur le développement d'un SDR, à chercher des prospects et à optimiser votre flux de travail SDR.
Intitulés de poste courants : Représentant(e) du développement des ventes (SDR), représentant(e) du développement commercial (BDR), représentant(e) des ventes
¹Rapport de Lightcast™ sur les offres d'emploi (médiane avec 0-2 ans d'expérience), États-Unis, 01/09/2021-01/09/2022.
60 000 $
salaire médian d'un débutant¹
64 801
postes vacants recherchés en vente de technologies¹
¹Rapport de Lightcast™ sur les offres d'emploi (médiane avec 0-2 ans d'expérience), États-Unis, 01/09/2021-01/09/2022.
Compétences que vous acquerrez
Sales Development

interviewing

Sales

Time management

Cold Calling

teamwork

Personal Advertisement

Audience

Personal Branding

Resume writing

cold emailing

objection handling
À propos de ce Certificat Professionnel
Ce que vous allez apprendre
Articulate the purpose of the Sales Development Representative role and develop strategies for your personal and professional success 

Prepare a professional portfolio and develop your personal brand to reflect your performance in the interview process

Apply the success-proven principles of the SV Academy Conversational Selling methodology

Problem-solve using the best-in-class tech tools of the SDR workflow
Qu'est-ce qu'un Certificat Professionnel ?
Développez vos compétences pour être prêt(e) à travailler dans ce domaine
Que vous souhaitiez commencer une nouvelle carrière ou en changer, les Certificats Professionnels de Coursera vous aident à vous préparer pour un emploi. Apprenez à votre propre rythme, quand et où cela vous convient le mieux. Inscrivez-vous aujourd'hui et explorez un nouveau parcours professionnel avec un essai gratuit de 7 jours. Vous pouvez suspendre votre formation ou résilier votre abonnement à tout moment.
Projets pratiques
Exercez vos compétences avec des projets pratiques et renforcez les compétences qui montrent votre aptitude au travail à de potentiels employeurs. Vous devez réussir le(s) projet(s) pour obtenir votre Certificat.
Obtenez une qualification professionnelle
Lorsque vous aurez terminé tous les cours du programme, vous obtiendrez un Certificat à partager avec votre réseau professionnel et vous débloquerez l'accès à des ressources d'accompagnement professionnel pour vous aider à démarrer votre nouvelle carrière. De nombreux Certificats Professionnels ont des partenaires d'embauche qui reconnaissent les qualifications du Certificat Professionnel, et d'autres peuvent vous aider à vous préparer à un examen de certification. Le cas échéant, vous trouverez plus d'informations sur les pages des Certificats Professionnels. Foire Aux Questions
Quelle est la politique de remboursement ?

Puis-je m'inscrire à un seul cours ?

Ce cours est-il vraiment accessible en ligne à 100 % ? Dois-je assister à certaines activités en personne ?

How long does it take to complete the Professional Certificate?

What background knowledge is necessary?

Do I need to take the courses in a specific order?

Will I earn university credit for completing the Professional Certificate?

What will I be able to do upon completing the Professional Certificate?
D'autres questions ? Visitez le Centre d'Aide pour les Étudiants.