Marketing numérique et commerce électronique Google Certificat Professionnel
This is your path to a career in digital marketing. In this program, you'll learn in-demand skills that can have you job-ready in less than 6 months. No degree or experience required.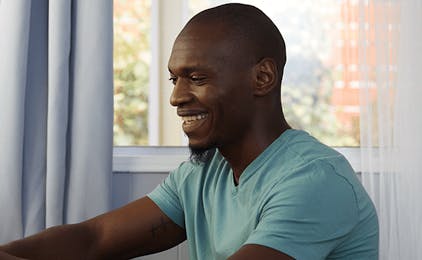 4,340 évaluations
159,256 étudiants déjà inscrits
6 mois
Moins de 10 heures d'étude par semaine
Niveau débutant
Aucune connaissance prérequise.
Totalement à votre rythme
Apprenez à votre propre rythme
Développez des compétences professionnelles en apprenant auprès des meilleurs
Lancez-vous dans les domaines à forte croissance du marketing numérique et de l'e-commerce grâce à un Certificat Professionnel de Google. Apprenez à gérer les campagnes de marketing numérique, à attirer et à impliquer les clients, ainsi qu'à mesurer les performances grâce aux analyses.
Intitulés de poste courants : Coordinateur(trice) marketing, spécialiste de l'optimisation des moteurs de recherche, spécialiste de référencement payant, spécialiste du marketing par e-mail, associé(e) d'e-commerce, planificateur(trice) de médias
¹Données du rapport Burning Glass Labor Insight (médiane avec 0-5 ans d'expérience), 01/04/21-31/03/22.
²Amélioration de carrière (p. ex. nouveau poste, nouvelle carrière, promotion, augmentation) dans les 6 mois suivant la fin des études, d'après les réponses à l'enquête réalisée auprès de diplômés d'un certificat, États-Unis 2021.
51 000 $
salaire médian d'un débutant¹
75 %
des diplômés du certificat Google signalent une amélioration de carrière²
218 000
postes vacants recherchés en marketing numérique et e-commerce¹
plus de 150
Entrez en contact avec plus de 150 employeurs américains une fois le certificat terminé
¹Données du rapport Burning Glass Labor Insight (médiane avec 0-5 ans d'expérience), 01/04/21-31/03/22.
²Amélioration de carrière (p. ex. nouveau poste, nouvelle carrière, promotion, augmentation) dans les 6 mois suivant la fin des études, d'après les réponses à l'enquête réalisée auprès de diplômés d'un certificat, États-Unis 2021.
Compétences que vous acquerrez
Marketing

E-Commerce

display advertising

Email Marketing

Search Engine Optimization (SEO)

Customer loyalty

Marketing Analytics

Customer Outreach

Website Structure

Customer Awareness

Google

Search Engine Marketing
À propos de ce Certificat Professionnel
Prepare for a new career in the high-growth fields of digital marketing and e-commerce, in under six months, no experience or degree required. Businesses need digital marketing and e-commerce talent more than ever before; 86% of business leaders report that digital commerce will be the most important route to growth. There are 218,000 U.S. job openings in this growing field, with a median entry-level salary of $51,000.¹
Throughout this program, you will gain in-demand skills that prepare you for an entry-level job and learn how to use tools and platforms like Canva, Constant Contact, Google Ads, Google Analytics, Hootsuite, HubSpot, Mailchimp, Shopify, and Twitter. You will learn from subject-matter experts at Google and have a chance to build your own portfolio with projects like customer personas and social media calendars to show to potential employers.
75% of Google Career Certificate graduates in the US report seeing a positive impact on their career within six months²
Check out all Google Career Certificates here.
This program contains no confidential information. All Google Search features taught are publicly available, you can learn more in official Google Search documentation.
¹US Burning Glass Labor Insight Report salary data (median with 0-5 years experience) and job opening data. Data for job roles relevant to featured programs (4/01/2021 - 3/31/22).
²Based on program graduate survey responses, United States, 2021
Ce que vous allez apprendre
Learn the fundamentals of digital marketing and e-commerce to gain the skills needed to land an entry-level job

Attract and engage customers through digital marketing channels like search and email

Measure marketing performance through analytics and present insights

Build e-commerce stores, analyze online performance, and grow customer loyalty
Qu'est-ce qu'un Certificat Professionnel ?
Développez vos compétences pour être prêt(e) à travailler dans ce domaine
Que vous souhaitiez commencer une nouvelle carrière ou en changer, les Certificats Professionnels de Coursera vous aident à vous préparer pour un emploi. Apprenez à votre propre rythme, quand et où cela vous convient le mieux. Inscrivez-vous aujourd'hui et explorez un nouveau parcours professionnel avec un essai gratuit de 7 jours. Vous pouvez suspendre votre formation ou résilier votre abonnement à tout moment.
Projets pratiques
Exercez vos compétences avec des projets pratiques et renforcez les compétences qui montrent votre aptitude au travail à de potentiels employeurs. Vous devez réussir le(s) projet(s) pour obtenir votre Certificat.
Obtenez une qualification professionnelle
Lorsque vous aurez terminé tous les cours du programme, vous obtiendrez un Certificat à partager avec votre réseau professionnel et vous débloquerez l'accès à des ressources d'accompagnement professionnel pour vous aider à démarrer votre nouvelle carrière. De nombreux Certificats Professionnels ont des partenaires d'embauche qui reconnaissent les qualifications du Certificat Professionnel, et d'autres peuvent vous aider à vous préparer à un examen de certification. Le cas échéant, vous trouverez plus d'informations sur les pages des Certificats Professionnels. Offert par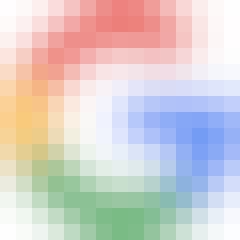 Google
Google Career Certificates are part of Grow with Google, an initiative that draws on Google's 20-year history of building products, platforms, and services that help people and businesses grow. Through programs like these, we aim to help everyone– those who make up the workforce of today and the students who will drive the workforce of tomorrow – access the best of Google's training and tools to grow their skills, careers, and businesses.
Foire Aux Questions
Quelle est la politique de remboursement ?

Puis-je m'inscrire à un seul cours ?

Ce cours est-il vraiment accessible en ligne à 100 % ? Dois-je assister à certaines activités en personne ?

What are digital marketing and e-commerce?

What background knowledge is necessary?

Do I need to take the courses in a specific order?

What tools and platforms are taught in the curriculum?

What will I be able to do upon completing the professional certificate?

Which jobs does this program prepare for?

What resources will be available to help with the job search process?

What kind of companies hire digital marketing and e-commerce professionals?

Why did Google create this program?

Is this program offered in other languages?

How much does this certificate cost?
D'autres questions ? Visitez le Centre d'Aide pour les Étudiants.