Spécialisation De Excel à MySQL: techniques d'analyse pour l'entreprise
Turn Data Into Value. Drive business process change by identifying & analyzing key metrics in 4 industry-relevant courses.
À propos de cette Spécialisation
Formulate data questions, explore and visualize large datasets, and inform strategic decisions. In this Specialization, you'll learn to frame business challenges as data questions. You'll use powerful tools and methods such as Excel, Tableau, and MySQL to analyze data, create forecasts and models, design visualizations, and communicate your insights. In the final Capstone Project, you'll apply your skills to explore and justify improvements to a real-world business process. The Capstone Project focuses on optimizing revenues from residential property, and Airbnb, our Capstone's official Sponsor, provided input on the project design. Airbnb is the world's largest marketplace connecting property-owner hosts with travelers to facilitate short-term rental transactions. The top 10 Capstone completers each year will have the opportunity to present their work directly to senior data scientists at Airbnb live for feedback and discussion.
Créé par :

Partenaires du secteur :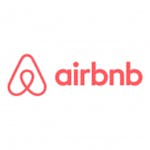 5 courses
Suivez l'ordre suggéré ou choisissez le vôtre.
Projets
Conçu pour vous aider à vous exercer et à appliquer les compétences que vous avez acquises.
Certificats
Mettez en évidence vos nouvelles compétences sur votre CV ou sur LinkedIn.
Essayer gratuitement
Enroll and get full access to every course in the Specialization for 7 days. Cancel any time.
Beginner Specialization.

No prior experience required.
COURS 1

Business Metrics for Data-Driven Companies

Session à venir : avr. 3 — mai 8.

Engagement

4 weeks, 3-5 hours per week

Sous-titres

English, Chinese (Simplified)

À propos du cours

In this course, you will learn best practices for how to use data analytics to make any company more competitive and more profitable. You will be able to recognize the most critical business metrics and distinguish them from mere data. You'll get a clear picture of the vital but different roles business analysts, business data analysts, and data scientists each play in various types of companies. And you'll know exactly what skills are required to be hired for, and succeed at, these high-demand jobs. Finally, you will be able to use a checklist provided in the course to score any company on how effectively it is embracing big data culture. Digital companies like Amazon, Uber and Airbnb are transforming entire industries through their creative use of big data. You'll understand why these companies are so disruptive and how they use data-analytics techniques to out-compete traditional companies.

COURS 2

Mastering Data Analysis in Excel

Session à venir : avr. 3 — mai 22.

Engagement

6 weeks, 3 - 5 hours per week

Sous-titres

English

À propos du cours

In business, data and algorithms create economic value when they reduce uncertainty about financially important outcomes. This course teaches the concepts and mathematical methods behind the most powerful and universal metrics used by Data Scientists to evaluate the uncertainty-reduction – or information gain - predictive models provide. We focus on the two most common types of predictive model - binary classification and linear regression - and you will learn metrics to quantify for yourself the exact reduction in uncertainty each can offer. These metrics are applicable to any form of model that uses new information to improve predictions cast in the form of a known probability distribution – the standard way of representing forecasts in data science. In addition, you will learn proper methodology to avoid common data-analytic pitfalls when forecasting – such as being "fooled by randomness" and over-fitting "noise" as if it were "signal." Uniquely among data-analytics offerings, this course empowers you to understand and apply quite advanced information theory methods – Bayesian Logical Data Analysis - in business practice, without needing any calculus or matrix algebra, or any knowledge of Matlab or R or software programming. You will be able to answer all homework and quiz questions either by using basic algebra, or with the special custom Microsoft Excel Templates provided. Nor is any prior experience with Excel required; we will cover in detail at the beginning everything you need to know about using Excel to succeed in the course itself. If you already know Excel, you can skip that part. Be aware that this is not a broad general Excel skills course; it focuses on use of Excel to calculate information-related metrics, and to solve real business problems, such as developing your own predictive analytics model for which credit card applicants a bank should accept and which reject as too risky. Real problems are complicated! Personally I think learning to solve real problems is also a great way to learn Excel. We use specific tools in the Excel toolbox to build something useful, and you can always go back and learn more tools in the toolbox – more Excel functions – if and when you ever need them. This course requires some mathematical background: you should already know how to solve for an unknown using algebra; and have a basic familiarity with sigma (summation) notation; the concept of logarithms and working with bases other than base 10 (including base 2, and the natural logarithm and base "e"); and probability theory concepts such as calculating conditional, product, and joint probabilities. These concepts are assumed in the course rather than taught. All the "new" math taught in the course is summarized in a downloadable PDF document - "Mathematical Supplement" – please refer to it to decide if the difficulty level of this course seems right for you.

COURS 3

Data Visualization and Communication with Tableau

Session à venir : avr. 3 — mai 15.

Engagement

5 weeks, 6-8 hours per week

Sous-titres

English

À propos du cours

One of the skills that characterizes great business data analysts is the ability to communicate practical implications of quantitative analyses to any kind of audience member. Even the most sophisticated statistical analyses are not useful to a business if they do not lead to actionable advice, or if the answers to those business questions are not conveyed in a way that non-technical people can understand. In this course you will learn how to become a master at communicating business-relevant implications of data analyses. By the end, you will know how to structure your data analysis projects to ensure the fruits of your hard labor yield results for your stakeholders. You will also know how to streamline your analyses and highlight their implications efficiently using visualizations in Tableau, the most popular visualization program in the business world. Using other Tableau features, you will be able to make effective visualizations that harness the human brain's innate perceptual and cognitive tendencies to convey conclusions directly and clearly. Finally, you will be practiced in designing and persuasively presenting business "data stories" that use these visualizations, capitalizing on business-tested methods and design principles.

COURS 4

Gestion des Big Data avec MySQL

Session en cours : mars 27 — mai 8.

Engagement

5 semaines, 3 - 5 heures par semaine

Sous-titres

English, Russian

À propos du cours

Ce cours est une introduction à l'utilisation de bases de données relationnelles en analyse commercial. Vous apprendrez comment les bases de données relationnelles fonctionnent, et comment utiliser des diagrammes entité-relation pour afficher la structure des données détenues en leur sein. Ces connaissances vous aideront à comprendre comment les données doivent être recueillies dans des contextes commerciaux, mais aussi à identifier les caractéristiques que vous souhaiter examiner si vous participez à la mise en œuvre d'une collecte de données inédite. Vous apprendrez également à effectuer les instructions de requête et d'agrégation de table les plus utiles pour les analystes commerciaux, et comment les utiliser avec de véritables bases de données. Plus besoin d'attendre 48 heures pour que quelqu'un d'autre dans l'entreprise fournisse des données pour vous - vous serez en mesure d'obtenir les données par vous-même ! À la fin de ce cours, vous aurez une compréhension claire des bases de données relationnelles, et posséderez un portefeuille de requêtes que vous pouvez montrer à d'éventuels employeurs. Les entreprises recueillent des quantités croissantes d'informations avec l'espoir que les données apporteront de nouvelles perspectives sur la façon d'améliorer leurs activités commerciales. Les analystes qui comprennent comment accéder à ces données - comme vous ! - auront un fort avantage concurrentiel dans ce monde des affaires épris de données.

COURS 5

Increasing Real Estate Management Profits: Harnessing Data Analytics

Session à venir : mai 8 — juil. 3.

Engagement

8 weeks of study, 8-10 hours/week

Sous-titres

English

À propos du Projet Final

In this final course you will complete a Capstone Project using data analysis to recommend a method for improving profits for your company, Watershed Property Management, Inc. Watershed is responsible for managing thousands of residential rental properties throughout the United States. Your job is to persuade Watershed's management team to pursue a new strategy for managing its properties that will increase their profits. To do this, you will: (1) Elicit information about important variables relevant to your analysis; (2) Draw upon your new MySQL database skills to extract relevant data from a real estate database; (3) Implement data analysis in Excel to identify the best opportunities for Watershed to increase revenue and maximize profits, while managing any new risks; (4) Create a Tableau dashboard to show Watershed executives the results of a sensitivity analysis; and (5) Articulate a significant and innovative business process change for Watershed based on your data analysis, that you will recommend to company executives. Airbnb, our Capstone's official Sponsor, provided input on the project design. The top 10 Capstone completers each year will have the opportunity to present their work directly to senior data scientists at Airbnb live for feedback and discussion. "Note: Only learners who have passed the four previous courses in the specialization are eligible to take the Capstone."
Tarification
Essayer gratuitement
Inscrivez-vous pour commencer votre essai gratuit de 7 jours
Unlimited access to all courses in the Specialization.

Regardez les vidéos de cours, essayez de rédiger les devoirs, participez aux forums de discussion et faites bien plus encore.

Cancel anytime.

Aucune pénalité : annulez tout simplement avant la fin de l'essai s'il ne vous convient pas.

Certificate when you complete.

Partagez-le sur LinkedIn et sur votre CV.
Créateurs
Jana Schaich Borg

Assistant Research Professor

Daniel Egger

Executive in Residence and Director, Center for Quantitative Modeling