Spécialisation Excel to MySQL: Analytic Techniques for Business
Turn Data Into Value. Drive business process change by identifying & analyzing key metrics in 4 industry-relevant courses.
À propos de cette Spécialisation
Formulate data questions, explore and visualize large datasets, and inform strategic decisions. In this Specialization, you'll learn to frame business challenges as data questions. You'll use powerful tools and methods such as Excel, Tableau, and MySQL to analyze data, create forecasts and models, design visualizations, and communicate your insights. In the final Capstone Project, you'll apply your skills to explore and justify improvements to a real-world business process. The Capstone Project focuses on optimizing revenues from residential property, and Airbnb, our Capstone's official Sponsor, provided input on the project design. Airbnb is the world's largest marketplace connecting property-owner hosts with travelers to facilitate short-term rental transactions. The top 10 Capstone completers each year will have the opportunity to present their work directly to senior data scientists at Airbnb live for feedback and discussion.
Créé par :

Partenaires du secteur :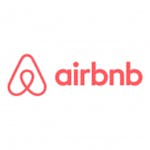 5 courses
Suivez l'ordre suggéré ou choisissez le vôtre.
Projets
Conçu pour vous aider à vous exercer et à appliquer les compétences que vous avez acquises.
Certificats
Mettez en évidence vos nouvelles compétences sur votre CV ou sur LinkedIn.
Beginner Specialization.

No prior experience required.
Créateurs
Jana Schaich Borg

Assistant Research Professor

Daniel Egger

Executive in Residence and Director, Center for Quantitative Modeling