Spécialisation ELL Success in the Content Classroom: Teacher Toolbox Series
Engage ELL Students for Success in Your Content Classroom. In these three courses, learn to engage ELL students as they successfully acquire language to learn content.
À propos de cette Spécialisation
Plan lessons, activities and assessment with the ELL in mind, and create an engaging and welcoming environment for the ELL and their families. This Specialization covers lesson planning and assessing with the ELL in mind as well as engaging the ELL student and their families in the school and community. In the final Capstone Project, you'll apply the skills you learned by creating an annotated lesson plan and assessment with appropriate modifications for the ELL students. You will also develop a bank of resources for engaging the ELL in your school and community.
Créé par :

Partenaires du secteur :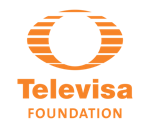 4 courses
Suivez l'ordre suggéré ou choisissez le vôtre.
Projets
Conçu pour vous aider à vous exercer et à appliquer les compétences que vous avez acquises.
Certificats
Mettez en évidence vos nouvelles compétences sur votre CV ou sur LinkedIn.
Intermediate Specialization.

Some related experience required.
Créateurs
Claire McLaughlin

Senior International Educator

Ellen Manos

Senior International Educator