Craft Your Story Like the Great Writers
Craft an original story that will absorb a reader's interest from the beginning to end.
À propos de cette Spécialisation
This Specialization covers elements of three major creative writing genres: short story, narrative essay, and memoir. You will master the techniques that good writers use to compose a bracing story, populated with memorable characters in an interesting setting, written in a fresh descriptive style. You will analyze and constructively evaluate peer writing. In the Capstone, you will draft, rewrite, and complete a substantial original story in the genre of your choosing. Our courses are designed for anyone from the aspiring short story writer to established novelist. Whether you have a finished novel sitting on your desk calling for a fresh look or have had the germ of an idea for a decade, this Specialization gives you tools to achieve your goal. Through 4 courses focused on a key aspect of writing, and taken in any order you choose, you will develop a stronger ability to not only refine your writing, but critique writing in general and find inspiration in the works you are already reading. Thanks to our sponsors, upon completion of their first assignment, learners in each course will receive up to an 80% discount from Write-Bros and a 30% discount off their first purchase from Scrivener to use on their writing software. Additionally, learners who complete an assignment will receive 30% off membership at the online writing community Scribophile. For more information about our partners, see the FAQ below.
Créé par :

Partenaires du secteur :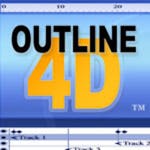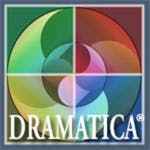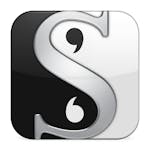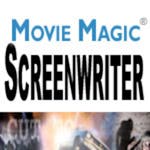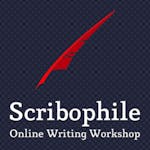 5 courses
Suivez l'ordre suggéré ou choisissez le vôtre.
Projets
Conçu pour vous aider à vous exercer et à appliquer les compétences que vous avez acquises.
Certificats
Mettez en évidence vos nouvelles compétences sur votre CV ou sur LinkedIn.
Beginner Specialization.

No prior experience required.
COURS 1

Creative Writing: The Craft of Plot

Session en cours : Mar 27 — May 1.

Engagement

4 weeks of study, 1-2 hours/week

Sous-titres

English, French

À propos du cours

In this course aspiring writers will be introduced to perhaps the most elemental and often the most challenging element of story: plot. We will learn what keeps it moving, how it manipulates our feelings, expectations, and desires. We will examine the choices storytellers make to snag our imaginations, drag them into a fictional world, and keep them there. We will learn how to outline and structure a plot, discuss narrative arc, pacing and reversals and reveal the inevitable surprise: connecting the beginning, middle and end.

COURS 2

Écriture Créative : Concevoir un Personnage

Session à venir : Apr 3 — May 8.

Engagement

4 semaines de cours, 2 à 4 heures par semaine

Sous-titres

English

À propos du cours

Les personnages sont au coeur d'une bonne histoire. Dans ce cours, les écrivains en herbe apprendront à construire et donner vie à des personnages réalistes et innoubiables. Nous étudierons les choix qu'un écrivain fait pour faire vivre ses personnages à l'écrit, et nous pratiquerons des exercices écrits afin de développer pléthor de techniques d'écriture et de pré-écriture, qui nous amènerons à créer bien des personnages. Nous verrons comment user de notre propre expérience de vie et les personnes que nous connaissont (ou pas). Nous développerons des tendances interieures (pensées et sentiments) et extérieures (apparence, habitudes, comportements) pour nos personnages, et verrons comment cela peut enrichir notre récit. Nous insufflerons la vie dans nos personnages et les laisserons nous surprendre.

COURS 3

Creative Writing: The Craft of Setting and Description

Session en cours : Mar 27 — May 1.

Engagement

4 Semaines de cours au rythme de 1 à 3 heures/semaines

Sous-titres

English

À propos du cours

In this course aspiring writers will be introduced to the techniques that masters of fiction use to ground a story in a concrete world. From the most realist settings to the most fantastical, writers will learn how to describe the physical world in sharp, sensory detail. We will also learn how to build credibility through research, and to use creative meditation exercises to deepen our own understanding of our story worlds, so that our readers can see all that we imagine.

COURS 4

Creative Writing: The Craft of Style

Session en cours : Mar 27 — May 1.

Engagement

4 weeks of study, 2-4 hours/week

Sous-titres

English

À propos du cours

Your style is as unique and distinctive as your face, your voice, except that you can choose it, you can can work on it, enhance it. In this course we will introduce aspiring writers to the art of putting pressure on written language. We will study the use of metaphor and imagery, and demonstrate how clarity, grace, and inventiveness in word choice are imperative to a story's success. Writers will emerge with the revision skills essential to all writers of good stories and good prose.

COURS 5

Capstone: Your Story

Session à venir : Apr 17 — Jun 26.

Engagement

7 weeks of study, 3-5 hours/week

Sous-titres

English

À propos du Projet Final

Everything comes together in the Capstone. You will draft a complete story, narrative essay, or memoir of 8–15 pages. With the advice of your peer readers, you will revise, rewrite, and complete it. The skills you've learned of plotting, setting, physical description, characterization, and stylistic clarity and innovation will culminate in an original work of art all your own. We'll discuss the steps that professional writers take to bring their work into the public world. Along the way you'll learn the patient habits of revision that make up the writer's life.
Créateurs
Salvatore Scibona

Frank B. Weeks Visiting Professor of English

Amy Bloom

Distinguished University Writer in Residence and Director of the Shapiro Center for Creative Writing

Brando Skyhorse

Visiting Assistant Professor of Creative Writing

Amity Gaige

Visiting Scholar in Creative Writing