Analyste de cybersécurité d'IBM Certificat Professionnel
Get ready to launch your career in cybersecurity. Build job-ready skills for an in-demand role in the field, no degree or prior experience required.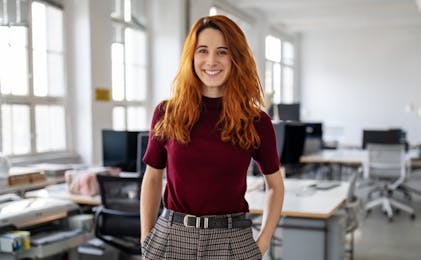 7,313 évaluations
89,365 étudiants déjà inscrits
8 mois
Moins de 4 heures d'étude par semaine
Anglais
Sous-titres : Anglais, Arabe, Français, Portugais (européen), Italien, Vietnamien, Allemand, Russe, Espagnol
Niveau débutant
Aucune connaissance prérequise.
Obtenir des crédits
Partie de Bachelor of Applied Arts and Sciences
Développez des compétences professionnelles en apprenant auprès des meilleurs
Lancez-vous dans le domaine à forte croissance de la cybersécurité avec un Certificat Professionnel d'IBM. Découvrez les principaux outils et sujets liés à la conformité et à la threat intelligence, notamment la sécurité des réseaux, la protection des terminaux, la réponse aux incidents et l'évaluation des vulnérabilités.
Intitulés de poste courants : Analyste en cybersécurité junior, analyste en cybersécurité
¹Données du rapport Burning Glass Labor Insight (médiane avec 0-2 ans d'expérience), 01/04/21-31/03/22.
²Basé sur les réponses à l'enquête sur les résultats des étudiants de Coursera, États-Unis, 2021.
80 800 $
salaire médian d'un débutant¹
23 %
des diplômés du certificat ont démarré une nouvelle carrière²
175 924
postes vacants recherchés en cybersécurité¹
¹Données du rapport Burning Glass Labor Insight (médiane avec 0-2 ans d'expérience), 01/04/21-31/03/22.
²Basé sur les réponses à l'enquête sur les résultats des étudiants de Coursera, États-Unis, 2021.
Compétences que vous acquerrez
information security analyst

IT security analyst

security analyst

Junior cybersecurity analyst

Information Security (INFOSEC)

IBM New Collar

Malware

Cybersecurity

Cyber Attacks

database vulnerabilities

Network Security

Sql Injection
À propos de ce Certificat Professionnel
A growing number of exciting, well-paying jobs in today's security industry do not require a college degree. This Professional Certificate will give you the technical skills to become job-ready for a Cybersecurity Analyst role. Instructional content and labs will introduce you to concepts including network security, endpoint protection, incident response, threat intelligence, penetration testing, and vulnerability assessment.
Cybersecurity is one of the most in-demand career fields.
● According to CyberSeek, from June 2019  through May 2020, there were 171,000 openings for Information Security Analysts, but only 125,000 workers currently employed in those positions – an annual talent shortfall of 46,000 workers. On average, cybersecurity roles take 21% longer to fill than other IT jobs.
● The U.S. Bureau of Labor Statistics expects 31% hiring growth for Cybersecurity Analysts between 2019 and 2029, growing much faster than average in other careers.
You should be comfortable working with computers, be willing to develop new technical skills, and enjoy collaborative problem solving and communicating solutions. By the end of this program, you will have completed a real-world security breach hands-on project and applied concepts through industry tool virtual labs to provide you with the confidence to start a career in cybersecurity.
This program is ACE® approved - you can earn up to 10 college credits, the equivalent of 2 ½ associate degree-level courses.
Ce que vous allez apprendre
Develop knowledge of cybersecurity analyst tools including data protection; endpoint protection; SIEM; and systems and network fundamentals.

Learn about key compliance and threat intelligence topics important in today's cybersecurity landscape.

Gain skills for incident responses and forensics with real-world cybersecurity case studies.

Get hands-on experience to develop skills via industry specific and open source Security tools.
Qu'est-ce qu'un Certificat Professionnel ?
Développez vos compétences pour être prêt(e) à travailler dans ce domaine
Que vous souhaitiez commencer une nouvelle carrière ou en changer, les Certificats Professionnels de Coursera vous aident à vous préparer pour un emploi. Apprenez à votre propre rythme, quand et où cela vous convient le mieux. Inscrivez-vous aujourd'hui et explorez un nouveau parcours professionnel avec un essai gratuit de 7 jours. Vous pouvez suspendre votre formation ou résilier votre abonnement à tout moment.
Projets pratiques
Exercez vos compétences avec des projets pratiques et renforcez les compétences qui montrent votre aptitude au travail à de potentiels employeurs. Vous devez réussir le(s) projet(s) pour obtenir votre Certificat.
Obtenez une qualification professionnelle
Lorsque vous aurez terminé tous les cours du programme, vous obtiendrez un Certificat à partager avec votre réseau professionnel et vous débloquerez l'accès à des ressources d'accompagnement professionnel pour vous aider à démarrer votre nouvelle carrière. De nombreux Certificats Professionnels ont des partenaires d'embauche qui reconnaissent les qualifications du Certificat Professionnel, et d'autres peuvent vous aider à vous préparer à un examen de certification. Le cas échéant, vous trouverez plus d'informations sur les pages des Certificats Professionnels. Offert par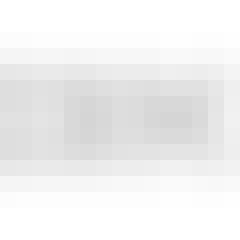 IBM
IBM is the global leader in business transformation through an open hybrid cloud platform and AI, serving clients in more than 170 countries around the world. Today 47 of the Fortune 50 Companies rely on the IBM Cloud to run their business, and IBM Watson enterprise AI is hard at work in more than 30,000 engagements. IBM is also one of the world's most vital corporate research organizations, with 28 consecutive years of patent leadership. Above all, guided by principles for trust and transparency and support for a more inclusive society, IBM is committed to being a responsible technology innovator and a force for good in the world.
Obtenez des crédits pour votre diplôme
Choisir Bachelor of Applied Arts and Sciences proposé par Université du Nord Texas peut vous aider à vous préparer pour :
Foire Aux Questions
Quelle est la politique de remboursement ?

Puis-je m'inscrire à un seul cours ?

Ce cours est-il vraiment accessible en ligne à 100 % ? Dois-je assister à certaines activités en personne ?

What jobs can I get with cybersecurity skills?

How long does it take to complete the Professional Certificate?

What background knowledge is necessary?

Do I need to take the courses in a specific order?

How do you share your proof of completion with the educational institutions for transferring credit?

Where can I find more information on ACE credit recommendations?
D'autres questions ? Visitez le Centre d'Aide pour les Étudiants.